Food Recalls and the Liability for Personal Injuries
Each year, more than 48 million people get sick from eating contaminated food, and of those people, 128,000 require hospitalization, and 3,000 die. Manufacturers may recall foods for many reasons. With food recalls and the liability for personal injuries, a personal injury attorney may be able to represent you in this type of a situation.
Why Foods Are Recalled and What It Means to the Consumer
Manufacturers may issue a food safety recall for a number of reasons. If you became ill or injured as a result of a food that was a part of a lot recalled by the manufacturer, it is important to understand liability and your rights. A missing allergen warning may trigger a recall because of the risk of anaphylaxis in anyone with the allergy. Contamination of the product with bacteria, parasites, feces, animal parts, plastic, glass, or metal may also trigger a manufacturer's recall. Mislabeling of the food could trigger an alert as could improper handling or storage of the food. In most cases, the recalls are voluntary. The Food and Drug Administration and the United States Department of Agriculture do have the authority to require a manufacturer to recall a product. These recalls are designed to prevent or limit foodborne illness, prevent injuries caused by non-food items within the food, and prevent an allergic reaction in a person consuming the food.
Types of Food Safety Recalls
There are several types of food safety recalls as classified by the Food and Drug Administration. These include:
Class I: There is a strong likelihood that eating the product could result in serious illness, injury, or death. Some examples include cereal contaminated with shards of metal or beef contaminated with E. coli.
Class II: The food has a low probability of causing illness or injury on a short-term basis. An example is a candy bar missing information about containing powdered milk, which is an allergen.
Class III: Eating the food will not cause illness. For example, a box of cereal is labeled as having 16 ounces of product, but it has just 14 ounces of product.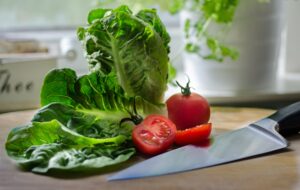 Getting Information About Food Recalls
Food recall information is distributed via multiple venues. If you used a shopper's loyalty card, you may get a call or message from the store about an item that you purchased falling under a recall. Some of the other methods used by manufacturers to alert consumers about recalls include:
News and media: The television news broadcasts and websites may post stories about product recalls.
Government websites: The United States Department of Agriculture has a current listing of active food recalls as well as a listing of past recalls.
Foodsafety.gov: This website is a consumer-friendly database of recalled foods.
When You Have Been Injured or Made Ill by a Food
Medical researchers have found more than 250 illnesses that can be caused by eating contaminated foods. After you have been diagnosed with a foodborne illness or an injury caused by food contaminated with glass, metal, or something else, you may wonder about your rights. Prompt treatment can be essential, and you will need records of your symptoms and care. Your providers may report the situation to the local or state health department. You or your providers may contact the manufacturer, or the health department may do so. Our personal injury attorney could also perform these actions on your behalf. Some people are at an especially high risk of illness, injury, or death from contaminated foods. Pregnant women, infants, children, the elderly, and people with chronic medical conditions may experience severe effects from recalled foods.
Working With a Personal Injury Attorney for Your Injury or Illness Claim
An illness or injury that results from eating a contaminated food could lead to expensive medical bills and the need for ongoing medical treatment. You may miss time from work and need to hire someone to handle the household activities you previously performed. Victims of food poisoning and injuries related to contaminated food may be eligible for compensation and payment of their medical bills by the manufacturer or other liable parties, such as the transportation company if the food was mishandled or the grower of the food if improper precautions were taken in its growth or harvest.
To schedule a consultation, call our personal injury lawyers at Rebenack Aronow & Mascolo L.L.P. at (732) 247-3600 or stop by our office in New Brunswick.