Hurt at work? RAM Law is here to help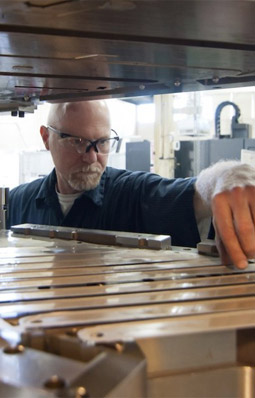 Under the New Jersey Workers' Compensation Law, workers who suffer injuries or occupational diseases during the course of their employment are entitled to a variety of benefits, including medical treatment, temporary disability payments while they are treating and unable to work, and a monetary award for permanent injuries. Lost income and medical expense associated with workplace injury can have a dramatic impact on families and individuals. Workplace laws have been created to guarantee that employees who are injured or disabled on the job are provided with fixed or permanent monetary awards.
The employer's Workers' Compensation insurance company will usually provide voluntary benefits for medical expenses and lost wages. If treatment is wrongfully denied, a Motion may be filed in Workers' Compensation Court to compel the employer's insurance carrier to provide adequate medical treatment. After proper treatment is provided, a determination will be made whether the employee has suffered any permanent disability as defined by the New Jersey Workers Compensation Statute. A percentage of disability is usually assigned to the case which translates into a dollar value based upon charts published yearly by the New Jersey Division of Workers' Compensation.
Filing workers' compensation claims in New Jersey
In New Jersey, workers' compensation claims are brought by the filing of a formal Verified Claim Petition which contains specific information about the employee (known as the Petitioner), the employer (known as the Respondent), the work-related accident, occupational disease, and the injury sustained and wage information. The Petition will be assigned to a court covering the area of the employee's residence. If the employee is not a resident of the State of New Jersey, the Petition is assigned a Court covering the area of the employer's place of business. Our workers' compensation lawyers are well versed in the process and will explore all avenues to ensure your receive the maximum benefit.
Important items to remember in a workers' compensation action:
Your employer cannot retaliate against you for filing a workers' comp claim.
In addition to having your medical bills paid, injured workers receive a temporary benefit equal to 70% of your salary or wages up to a statutory maximum.
If you have been permanently injured, you will receive an award based on the extent of your injury and your ability to work.
Contact RAM Law for expert representation in workers' compensation cases
Our workers compensation attorneys have years of experience in handling workers compensation cases. RAM Law will ensure that your legal rights are protected, and that you receive the best possible representation.
For a free initial consultation, please call us today 732-247-3600 in New Brunswick or 908-448-2560 in Somerville. Your first consultation is without cost or obligation..